The Mετα εnsεmblε consists of three young musicians and their unusual combination of instruments: saxophone (Cédric Delvaux), viola (Xavier Timmermans) and harp (Judith Soumillion).
The Greek prefix 'Mετά', meaning 'with, going beyond, change', puts to words the unique character of the Mετα εnsεmblε. The musicians take the listener along, far beyond the beaten paths of the musical landscape. The ensemble pushes boundaries by putting existing repertoire into a new context as well as performing new music that emerges from collaborations with composers. Their search for new repertoire happens with an open and creative mind.
The Mετα εnsεmblε performs a great variety of repertoire that goes from classicism to jazz, romanticism, impressionism to contemporary music. The ensemble thereby attemps to fulfil their mission by constantly exploring the possibilities of this formation and pushing the boundaries of the music they play.
The three partners of the ensemble met each other in 2014 at the LUCA School of Arts Campus Lemmens in Leuven (Belgium) during their Bachelor education. Immediately, a friendship began through their shared passion for music. In 2019, they decided to let their musical knowledge and experience grow further: the Mετα εnsεmblε was born.
The young ensemble had the chance to work together with internationally renowned artists and mentors, like Anneleen Lenaerts, Marc Tooten and Mariano García.
Atmos ensemble is a unique chamber music ensemble consisting of: Willem-Jan Hendrickx (trumpet), Cédric Delvaux (saxophone) and Mike Doctors (piano).
'Atmos' comes from the Italian word 'atmosfera' which means atmosphere. This represents exactly what this young chamber music ensemble stands for. They try to create atmospheric music through their choice of repertoire on one hand and their collaboration with other art forms such as theatre, visual arts, etc. on the other hand.
The unique combination of instruments gives Atmos ensemble the opportunity to create a whole new range of timbres. Their program includes original works as well as transcriptions, but also collaborations with composers and other musicians.
The three musicians got to know each other in 2015 during their studies at LUCA School of Arts – Campus Lemmens. Their friendship, passion for music and desire for innovation brought them together in 2018: Atmos ensemble was a fact. In 2020, the ensemble obtained a master's degree in chamber music at the aforementioned institution.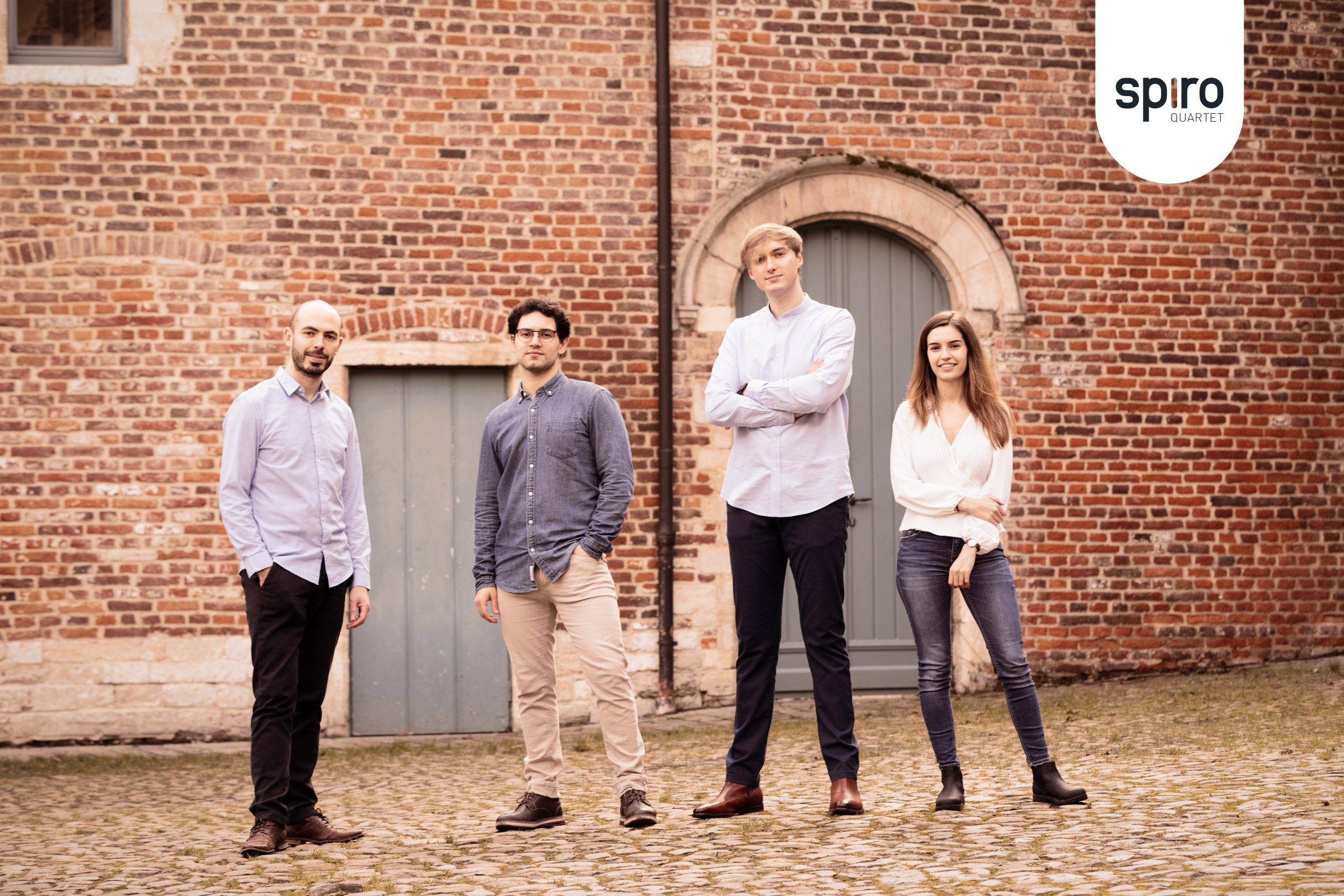 Soprano Sax: Raúl Cicuéndez Zarco
Alto Sax: Alexandra Català Martín
Tenor Sax: Cédric Delvaux
Baritone Sax: Jeroen Vanbever

Spiro Quartet is a Belgian-Spanish saxophone quartet. It was founded in 2018 when the members studied together at LUCA School of Arts (Leuven, Belgium).
These four musicians breathe music and love connecting with their audience through their shared passion for chamber music. Since the word 'Spiro' means 'to breathe', 'to be alive', or 'to be inspired' in Latin, it aligns with their ideals.
Spiro's strength lies in their open-minded approach towards music and art. They find it just as important to look for new collaborations with artists across art forms and composers to renew the repertoire for saxophone quartet, as to perform the original repertoire for saxophone quartet. On top of that, they create their own arrangements of a wide variety of musical genres.
To date, the most exciting concert Spiro Quartet has given, was when they were invited in the "Paleis der Academieën" in Brussels in 2019 to play for the inauguration of her Majesty Queen Mathilde of Belgium as protective honorary member of the Royal Academy of Medicine.
111 Keys is a young and dynamic duo consisting of saxophonist Cédric Delvaux and pianist Frederik Cox.
The name '111 Keys' refers to the number of keys the two musicians use to create a wide range of music.
Their eclectic programmes, which include both original repertoire and transcriptions, leave no style period unscathed. In addition, both musicians are always looking for a fresh and personal interpretation; a unique sound that appeals to everyone.
The two musicians got to know each other in 2014 during their studies at LUCA School of Arts Campus Lemmens. Their friendship, ambition, and shared passion for music resulted in this special project.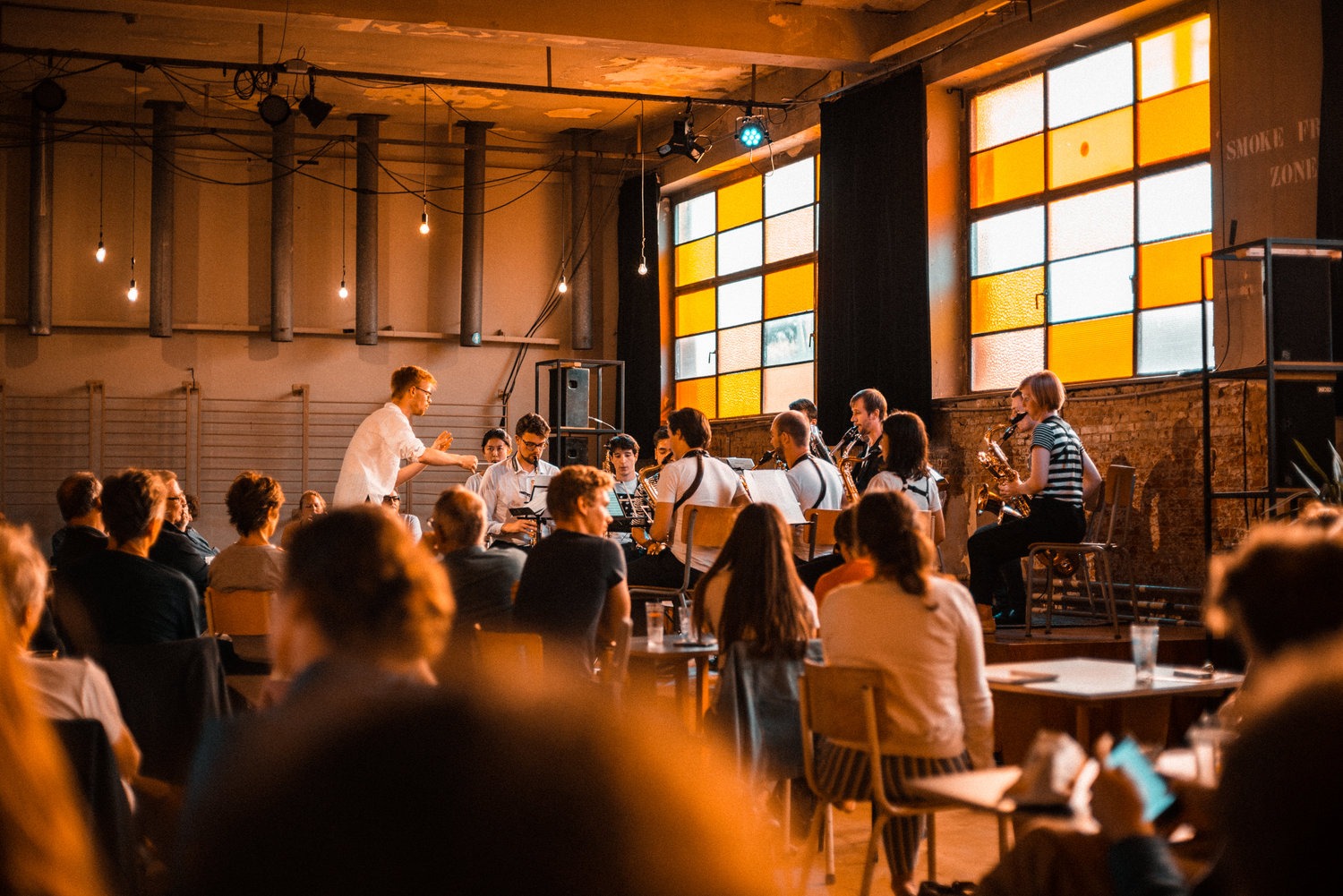 The Belgian Saxophone Choir – BSC is an ensemble full of young talent from the Belgian saxophone scene. Their repertoire focusses on classical and contemporary music, with both original compositions for saxophone ensemble as arrangements and transcriptions. As a high quality ensemble, the BSC wants to strengthen the collaboration within the new generations of Belgian saxophonists.